Launch Your Business in 3 Days Challenge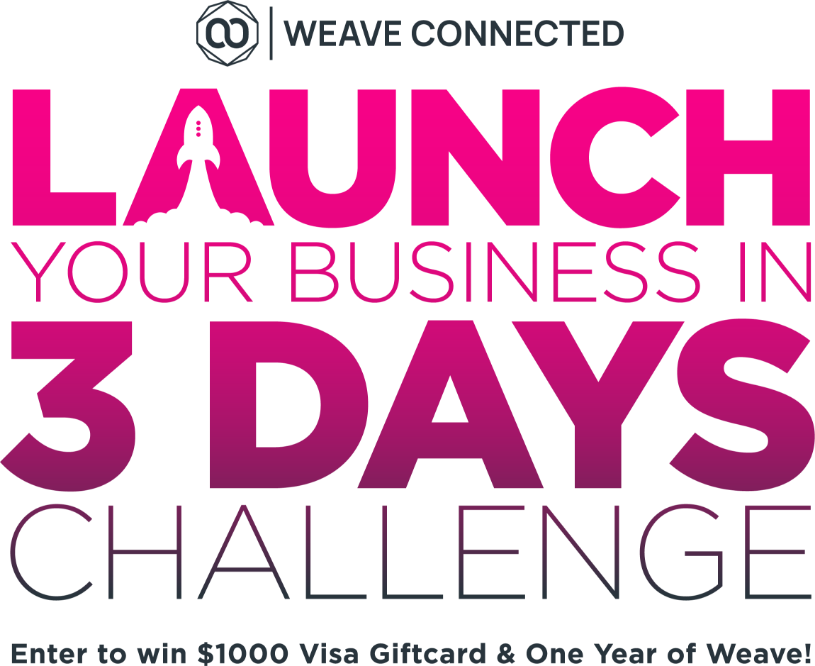 Enter to win $1000 Visa Giftcard & One Year of Weave!
---
We want to help make 2020 the year of entrepreneurs. If you have an idea (half baked, fully baked, initial execution, etc.), we want to help you take the final leap into establishing your business and start bringing in some cash money.
How Do You Do It
Follow along wherever you get your podcasts. There are 7 episodes to help guide you through the process.
In addition, you can download this eBook on How To Start A Business In 3 Days.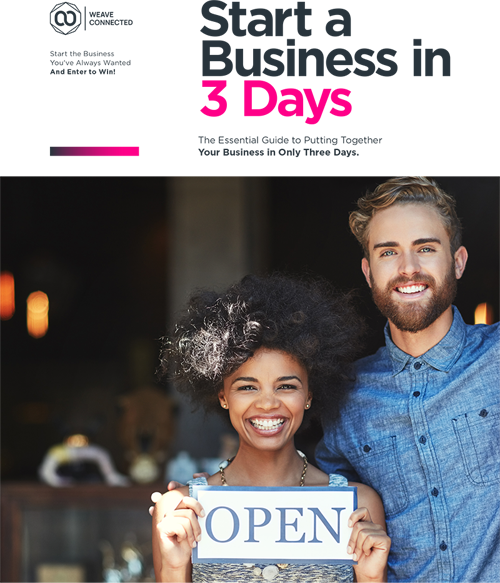 We also have awesome templates for each step of the process: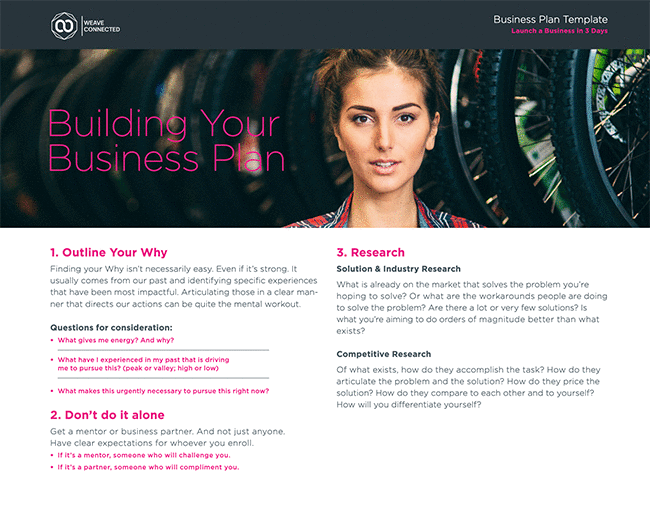 CLOSED When Do You Do It CLOSED
Beginning MONDAY OCTOBER 26, 2020 episodes and resources will be available to you. The sooner you listen and read, the better. Submissions will close SUNDAY NOVEMBER 29, 2020 AT 11:59 PM MST. Make sure you get everything done and submitted before in order to enter to win:
1st
$1000 visa gift card & one year of Weave
Once you're ready, fill out the form at the bottom of the page. Make sure to list all relevant social media handles. Not all are required. Nor will you be more likely to win the more you have.
A committee will then evaluate each business submission and winners will be announced FRIDAY DECEMBER 11, 2020.
*handles, email, and website must be spelled correctly in order to be considered for prizes. Examples LinkedIn linkedin.com/in/kcbrothers, Instagram @1901HolladayHome